For 2017, TAG Heuer cheap replica watches have updated the TAG Heuer Carrera Heuer-01 43mm watches with skeletonized dials and some new color options, which provides a good opportunity to briefly reflect on the intricacies of this piece.
You see, at times when most major brands so scarcely gather the courage, resources, designer talent, and/or whatever else it would take, it was understandably refreshing to see the TAG Heuer Carrera Heuer-01 make its debut… as much as two years ago already. In the intervening time, TAG Heuer has also stepped up their game at delivering the different iterations of the Heuer-01 to retailers – supplies in places were reportedly limited – and now it is just down to creating yet newer versions around the solid foundations that this iteration of the TAG Heuer Carrera provides.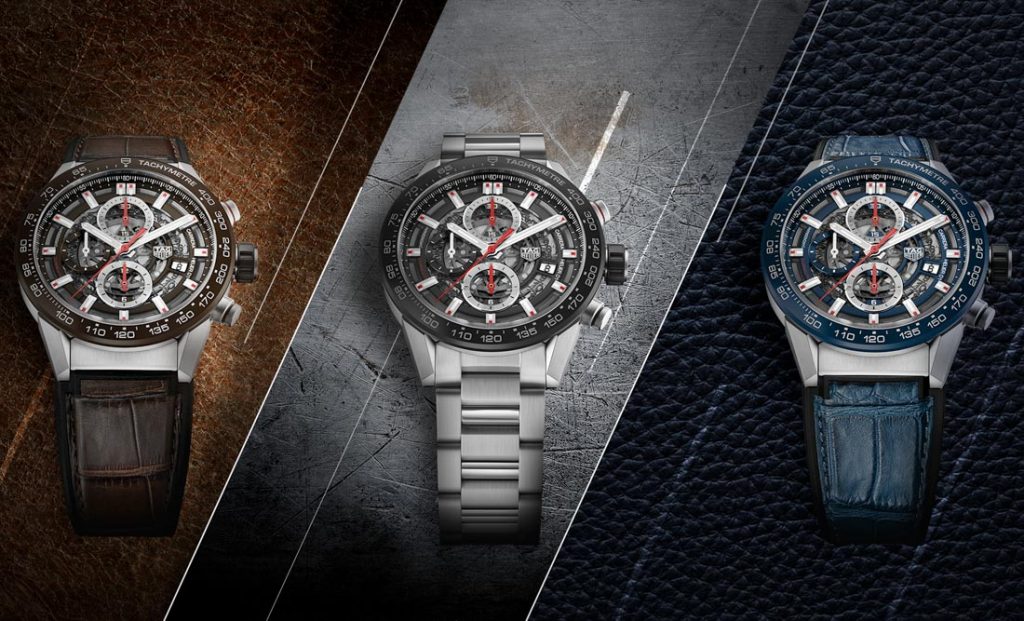 I have worn for quite some time and have extensively reviewed the TAG Heuer Carrera Heuer-01 chronograph back in 2015, which I liked for many reasons – its large 45mm case not being one of those things. The large-watch craze was at full swing when the TAG Heuer Carrera Heuer-01 was designed, but not even that powerful trend could inflate my wrists to better accommodate the Heuer-01 and its long, "decidedly Carrera" lugs. Thankfully, TAG Heuer has realized that there clearly is room (and demand) for a smaller-sized Heuer-01, which neatly brought us what we are looking at here: the descriptively named TAG Heuer Carrera Heuer-01 43mm.
Now, when we first saw these "downsized" pieces in early 2016, they exclusively came with solid dials, maybe (just maybe) to further emphasize how these were the more scaled-back versions. Now, for 2017, TAG Heuer debuts three new skeletonized versions in black, blue, and brown. That's Intense Black, Deep Navy Blue, and Cognac Brown if you for some reason prefer fancier names for the same thing.
The bezel is in matte ceramic bezel fake watches, and the cases are brushed steel. The TAG Heuer Carrera Heuer-01 43mm's front is covered by a domed sapphire crystal with antireflective coating on both sides, and the crown features a rubber piece wrapped around its brushed steel core. There is a lot happening on the dial, but all these new pieces have received the updated date aperture at 3:30 after (rightful) public outrage over the not-so-legible skeletonized black numerals over a dark background on the prototype debut versions.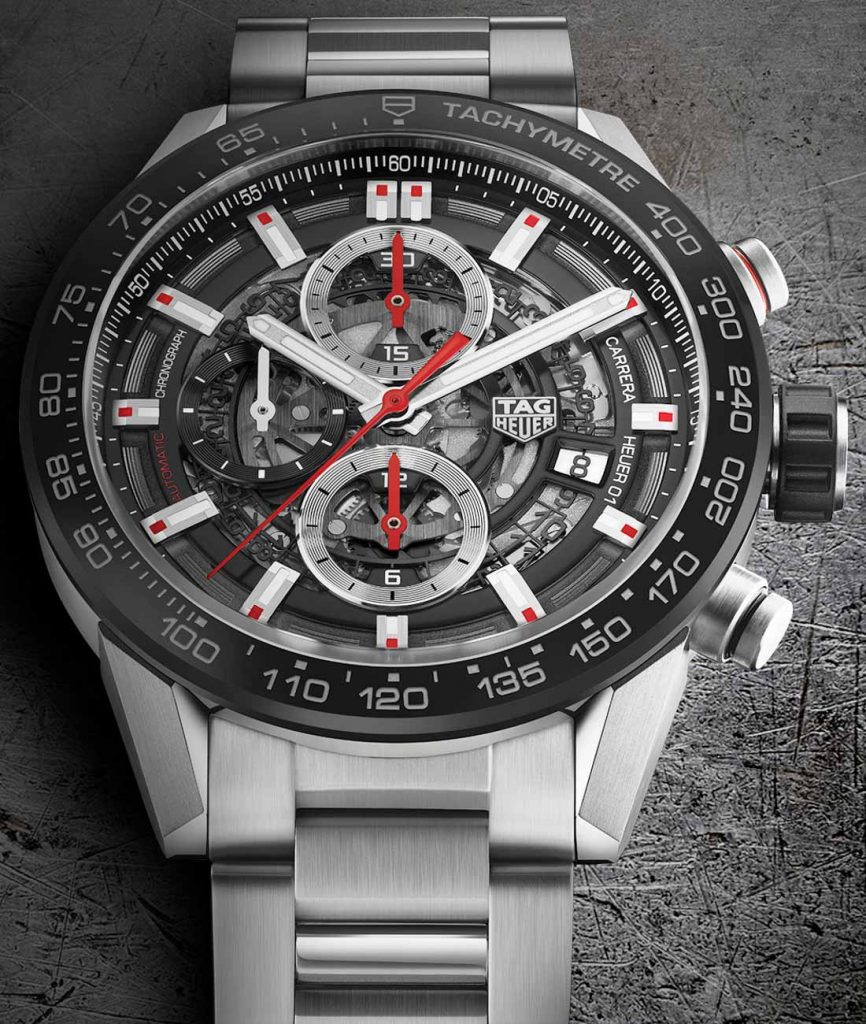 If you want better legibility and a more timeless chronograph design (though still wrapped into a more contemporary case), you'll likely want to go for the models with solid dials. Still, I want to see these new 43mm versions hands-on because I have a feeling that the skeletonized, more busy-looking dial will actually work really well with this slightly smaller and, I would venture saying, more proportionate design (see the 45mm version on the left and the 43mm on the right – I tried to get this image as true to size as possible).